Cascade architecture
Functional components
What is Cascade
Cascade Analytics System handles a variety of analytic tasks in a variety of environments. Cascade efficiently runs execution plans arising from queries, ETL, machine learning tasks, etc.
Cascade can run on a single node or on a cluster, in-memory or disk-based. It is not dependent on any specific distributed computing environment, as long as it can use the environment's RPC (Remote Procedure Call) mechanism. It can run on Hadoop if necessary, taking advantage of its features, but it can also run using its own capabilities based on Apache Thrift RPC mechanism. This mechanism was used during the Star Schema Benchmark tests.
Any logical node can run some number of services, such as JDBC query and JDBC metadata services and data services. A physical node can run several logical node processes, attached to a different TCP/IP port. Default port for Cascade logical node services is 8989. Besides, one logical node must play the role of metadata reconciliator, i.e. it makes sure that all encoding dictionaries are reconciled.
Technology behind Cascade
Zeepabyte technology is based on unique multidimensional indexing techniques. Database technologies have a long history of evolution. Recent trends lead towards specialization of databases rather than attempting to produce a single answer to all challenges and workloads. "One size fits all?" lecture by Michael Stonebraker, MIT professor and well-known database expert, set start to a number of initiatives.
In the analytics domain, columnar data organization became popular because it addressed the requirements of the analytic workloads better than row storage. Columnar organization allows compressing data better and fitting more data into memory. However without indexing, answering a query still requires a full scan of all the data records. Traditional indexing remains expensive; it takes time and space. Analytic workloads usually require combining several individual column indices to obtain an answer to a query, and the number of combinations of columns involved in queries may be huge.
Data which must be analyzed originates from certain business processes, such as sales of goods, mobile phone calls, messaging, Internet access, industrial sensor data, etc. Business requirements yield assigning roles, such as dimensions, to attributes that drive the business process whose data is captured in a data warehouse. Cascade Analytics System stores data from multiple dimensional attributes directly in its "cascade" data structure that also serves as an index. Other attributes, playing measure roles, can be stored in columns for efficiency. But most of the business questions restrict one or more dimensional attributes, and the "cascade" data structure plays a central role.
Such data organization can be considered as creating a single "composite key" column in addition to measure columns. But that column is also itself a multidimensional index that allows fast filtering by any combination of point, range and set constraints. At the same time it ensures a much higher level of compression than columnar storage. Data ingestion rates are also higher because only one index is built rather than an index per dimension. Finally, "cascade" uses no additional storage for the index itself. No decompression is necessary for processing the majority of the queries, until the result is presented for the end user. Thus the data in the "cascade" structure in memory and on disk is not human readable which ensures additional security.
Years of research and practice with multidimensional indexing techniques by Zeepabyte founders Dr. Alex Russakovsky and Ram Velury went into inventing the patent pending techniques behind Cascade. The World record performance of Cascade in Star Schema Benchmark confirms the efficiency of this approach.
Cascade usage scenarios
In a typical usage scenario, after the system is configured and started, and the necessary metadata is created, users start submitting analytic tasks. The tasks can be predefined once and executed at certain moments, driven by either timer or data events (stream-like configuration), or they can be user or application-driven ad-hoc queries or machine learning scoring requests.
Examples of predefined tasks are data ingestion, materialized view maintenance, machine learning processes, monitoring, alerting, etc. It is very important to be able to do all this faster than the data comes in, and Cascade can support high data input rates.
Examples of ad-hoc tasks are queries, user-driven data exploration, scoring against machine learning models, recommendation systems, etc. If queries pose a significant number of point, range or set constraints, Cascade technology ensures real time response times, even with limited resources, on billions of data records.
Today's functionality focuses on ad-hoc queries, and the present description explains it in the context of the Star Schema Benchmark. For those who wish to get started right away can take a look at a simple "Hello, world!" application.
Components of Cascade internal architecture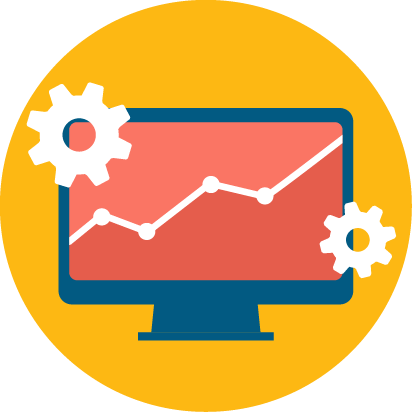 Programming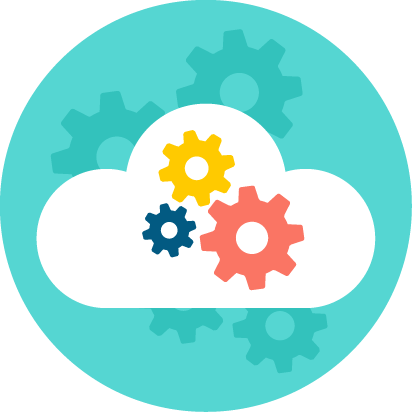 Cascade shell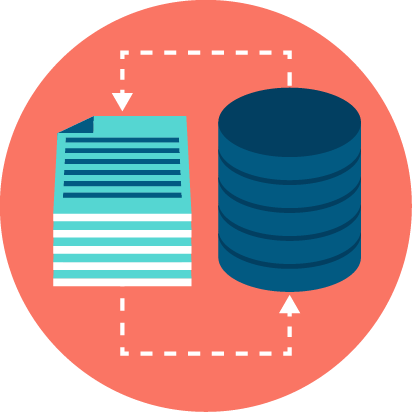 Reporting tools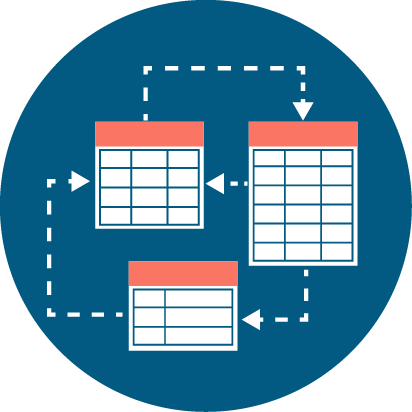 Modeling tools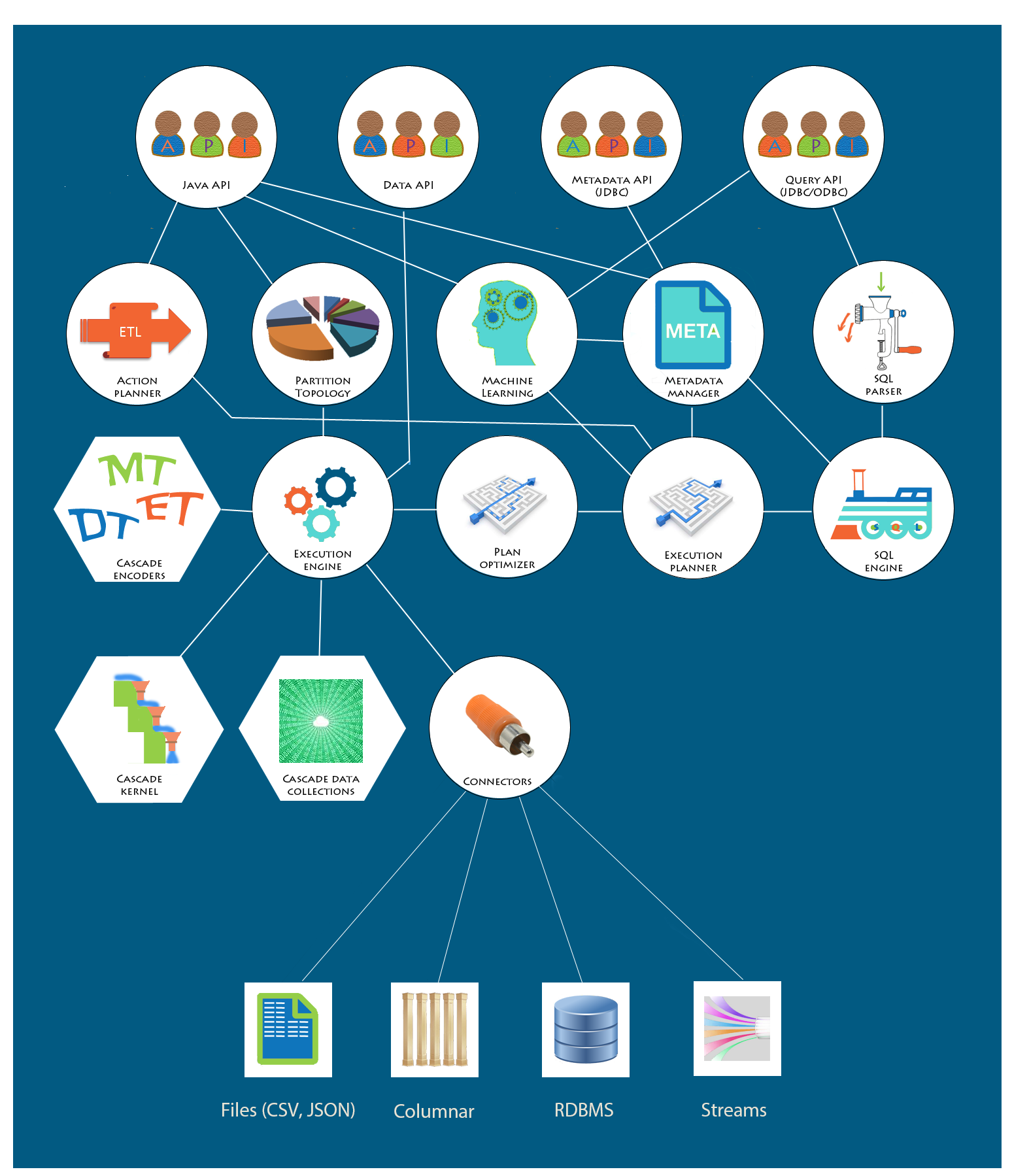 Components of Cascade internal architecture
Cascade implementation is based on MPP (Massively Parallel Processing) principles, with data typically distributed over partitions residing on several cluster nodes. Each of the partitions has data split into keys and values (dimensions and measures). Keys are organized into "cascade" index structure which is highly compressed and usually entirely fits in memory. Measures can reside in memory or on disk and are typically organized into columnar storage. If necessary, additional indices can be created on those columns, as in columnar databases. But for the Star Schema Benchmark, no additional indices were necessary.
Queries and data load
During query processing, each partition is processed independently of the others. This ensures a high level of parallelism, and the results are combined as they become available. Cascade features multiple kinds of data collections that hold intermediate results during partition processing. These collections are also fast and easy to combine.
When a query comes in through SQL interface, such as JDBC, it is parsed and reworked into an initial execution plan using metadata repository to resolve context and variable names. The plan is then optimized by Cascade optimizer and given to the Execution engine for execution. When several nodes are involved, the plan is automatically split into local and remote plans. If several partitions need to be processed, the plan is distributed to those partitions. More information about the execution plans can be found below.
The instance of Cascade that runs on the query origination node (query node) executes the local portion of the plan and delegates remote plans to remote data nodes using appropriate Remote Procedure Call (RPC) mechanism. The query node can serve as a data node itself. Cascade is not tied to a specific RPC mechanism, and can use its own, Apache Thrift based, mechanism or use e.g. Hadoop RPC mechanisms (typically through HBase coprocessor mechanisms, although HBase is not used for data storage).
Data load into "cascade" data structure requires the dimensional data to be encoded. Encoding setup can be a separate step in the data load process or can be combined with actual load of data into "cascade". A component called Action Planner decides how to organize the ETL process and creates either two execution plans - one that generates encoders and one for data load - or combines them into one. Execution plans originating from ETL can be quite complex, because some encoders can be created in parallel, while some may have to be created after the others.
Encoder data is stored on disk but is kept in memory at all times; it is usually very small. Encoders can be Master Tables (dictionaries), Dependency Tables, or Equivalence Tables (the term table does not signify how encoders are organized but reflects the fact that they may be queried as tables). "Cascade" data sets are also persisted, so that they do not need to be rebuilt upon system restart. However they can be configured to be completely transient. Both encoders and data sets support bulk updates rather than individual transactions.
Data from external sources can be read with the help of connectors. Readers can find more information about connectors elsewhere on this site. Connectors for CSV files and relational databases such as MySQL or SQL Server are available with Cascade. Some other connectors may be built on demand.
Optimal data organization
Cascade serves as a Business Intelligence (BI) system which means that it can execute queries or machine learning tasks against all its data sources without moving the data in. To some data sources, such as RDBMS, parts of such tasks may be delegated, some other sources, like files, are processed by the appropriate connectors and specific algorithms. Efficiency of execution is limited by the abilities of the data source.
Cascade Analytic System can organize data into its highly efficient internal data structure, Cascade data set. This structure features a highly compressed multidimensional index capable of exceptional performance due to ability of the engine to avoid full scan on queries with filters. As is evident from Star Schema Benchmark results, Cascade data sets ensure significantly better performance than any other presently known database product, often by orders of magnitude, on workloads consisting of ad-hoc queries with dimensional constraints. Besides, there is no "index building" process: the data is loaded directly into the index with high ingestion rates allowing Cascade to organize data streams into data sets immediately available for querying in real time.
As an analytic database, Cascade supports bulk loads into data sets rather than individual transactions. Data transformations necessary for data load (ETL) are in most cases automatically designed, transformed into an execution plan by Cascade's Action Planner, and executed by Cascade's execution engine. Design procedure takes advantage of metadata declarations provided by the user and supports many normalized and denormalized source data organization kinds, in particular denormalized fact tables, star and snowflake schemas, etc. Additional transformations may be also directly inserted into the plan by the user. Read more about execution plans below.
Records and expressions
A simple "flat" record is a tuple (vector) of data whose components represent values of supported data types. Records usually represent events in some business process, such as sales events in which a customer is buying products at some store. Customer, product, store, transaction time, price paid, etc., are components of the records. More complex records may have other records as components ("nested records").
A data type is a descriptor of the functional properties of a value, such as internal representation, conversions, serialization, orderings, etc. Cascade supports at least the following data types:
INTEGER
LONG
BOOLEAN
ENUM
STRING
DOUBLE
FLOAT
DATE
TIME
TIMESTAMP
SET
TUPLE
BINARY
There is a correspondence between Cascade data types and SQL data types. Cascade has the ability to perform the necessary transformations for consuming SQL DDL or for JDBC metadata exploration interface.
Expressions operate on values. An expression can take one or more values of the above mentioned types and return some other value, e.g. a + b; Cascade supports functions and operators commonly used in SQL and supports extension by user defined functions.
A tuple of expressions can be used to transform a record of arguments into a record of result values. This is an example of a record operation.
Record and window operations
Operations performed by Cascade on records during execution usually fall into two categories: record and window transformations.
A record operation transforms a record of data without taking other records into account. Example: select a subset of record components, calculate an expression formulated in terms of record components, etc.
A window operation requires accumulating some set ("window") of records to transform them. Example: sorting records, aggregating, matrix inversion, pivoting, etc.
A logical transformation represents an abstraction (descriptor) for record and window operations. Logical transformations are used when a logical execution plan is created and optimized. A logical plan can be then converted into an executable plan. During conversion, some of the logical transformations are replaced with executable transformations, some are delegated to specialized data collections, and some are turned into flow control nodes of the execution plan.
Examples of transformations commonly used in data load and query scenarios can be found below:
Filter
Expression
Project
Chain
Encode
Decode
Sort
Limited sort
Partial aggregate
Merge aggregate
Final aggregate
Split
Flatten
Distribute
Multiplex
Deduplicate
Union
Intersect
Subtract
Join
Pivot
Sample
Cascade execution plan
Execution plan is a directed acyclic graph of execution nodes with node-specific edges. In a logical plan, nodes contain logical transformations. A single node may contain several record operations, but at most one window operation. Each node has one or more execution algorithms.
A node is a pass-through if all its operations are record operations. When a logical plan is converted to executable form, some of the node's logical transformations may be converted to executable transformation and some delegated to specialized internal data collection (see more about data collections in Metadata and deployment). A specialized collection can be sorting records or grouping them by some key, etc.
Some of the nodes are used for program flow control, i.e. they programmatically orchestrate execution of other nodes. Some other nodes have a combined responsibilities as both control and operations.
Commonly used types of nodes in Cascade execution plans are:
Regular execution nodes:
Control nodes:
Fork
Distribution
Multiplexor
Loop
Combined execution and control:
Cascade takes care itself of converting queries or ETL to execution plans, but client side Data API, due to appear soon, would allow programmatic user control over combining particular transformations into a plan and executing it.
---
Cascade Analytics System is a Business Intelligence (BI) system, and, according to common BI practices, both logical and physical elements of the schema must be defined. Queries are then formulated in terms of the logical elements while the underlying physical schema can seamlessly change without the need to change queries.
Cascade supports SQL for queries via JDBC and ODBC API. Thus Cascade Analytics System may function as an analytic database, and is capable of running the Star Schema Benchmark. However as an analytic database it supports only bulk data loads.
Cascade also supports JDBC metadata API, but not DDL via JDBC because Cascade metadata is richer than in a typical RDBMS.
Let us examine the metadata elements and the process of metadata authoring.
Main categories of users
In a typical BI scenario, users are distinguished by their roles. For understanding Star Schema benchmark setup in Cascade, it is sufficient to consider two main categories of users.
Business experts (application designers) are those users who understand the driving forces of their business and express their declarations in terms of logical elements: business attributes, relationships and processes. They do not need to be familiar with details of data storage formats.
Data experts are those users who understand format and structure of specific sources of data, but not necessarily the semantics of their elements. They work on describing the physical organization of those sources and collaborate with business users on defining bindings between the logical and the physical elements of Cascade metadata. Bindings are expressions that define how to obtain values of a logical variable.
Logical and physical schema
Logical schema is the heart of a BI system. Other categories of users, such as report and UI designers, can start their design work as soon as the logical schema is defined. However no data would flow to reports, dashboards and other UI elements until physical schema is in place, and bindings are defined.
Logical elements represent business objects with which business users deal as part of their business processes, such as Time, Part, Customer and Supplier in the case represented within the SSB scenario. Additionally, geographical attributes, such as City, Country and Region, classification attributes, such as Brand, Category or Group, etc. as well as relationships between attributes (business semantics) can be important for business analysis purposes.
Definitions of logical elements in Cascade Analytics System can include additional information such as possible ranges of values and declared statistics of both data distribution and usage. The more of such information provided upfront, the better Cascade can prepare for the planned workloads.
Physical elements represent details of specific data organization, for example, primary and foreign keys in normalized data sources - which typically have no specific business meaning. These elements may also engage in relationships, and the logic inside a BI system uses these relationships to infer proper data organization process and query resolution specifics. A typical internal usage consists in adding or removing joins between sources while processing a logical query.
Sources, sinks, data collections and connectors
Source is a metadata descriptor for an object from which data could be read, and sink is a metadata descriptor for an object to which data could be written. A metadata object can be a source and a sink at the same time.
Data collections are actual objects containing data. They can be readable or writable or both. Sources and sinks are metadata descriptors for them. The same source could potentially describe structure of multiple collections. However sources and sinks contain also certain "deployment" information, a set of details regarding partitioning, underlying data structure, persistence, etc. This deployment information is captured in an object called connector. Each connector type is uniquely defined by a protocol string.
Connectors are plug-ins in the system and can be easily added as needed. Several useful connectors are shipped with Cascade. This includes delimited files (such as csv or tsv, etc), generic JDBC connectors (with dialects for MySQL, Oracle, Postgres, SqlServer, etc) and connectors for internal Cascade data collections. A source or sink may be defined without any connector during design time, but would need connector to be defined before data operations.
Cascade source kinds are simple source, schema and star. Source is similar to a table in relational model, schema is collection of related sources (e.g. a fact table and related dimension tables) and star is a Cascade-organized schema, logically equivalent to some original schema. Star is also a sink, so that data can be written to the corresponding data collection.
Preparing for optimized data organization
As any BI system, which in essence is a federated database that can address queries to the original sources of data, Cascade is capable of serving such queries. However users have the opportunity to drastically improve performance of these queries by allowing Cascade to organize the data in its internal multidimensional format optimized for ad-hoc queries on a large number of attributes. The process of such data organization consists of two parts: data encoding design and actual data load.
Cascade's internal data representation assumes conversion of all values of certain attributes into integers (encoding). These integers are then used to create a composite key - another integer whose bits are a mixture of bits of the integers representing participating attributes. Details are covered elsewhere in Cascade documentation; for encoding design, the most important aspect is the following.
The objective of metadata definitions is to provide enough information to determine the number of bits necessary to allocate for all values of an attribute that will be encoded. In other words, Cascade needs to know the approximate cardinality of the attribute. Although this number can potentially change in the future, it is beneficial to have it reasonably defined upfront: make sure existing values and possibly expected updates are covered. Unused bits may be expensive.
Examples
If the attribute is Gender, we expect two values: "male" and "female". So we can suggest 2 as the cardinality. If we know that gender may be missing in the data ("null" value), we can declare it as 3. But no other updates are expected, so no need to declare higher cardinality.
Another example is Customer: today a business has 1 million users but expects that number to grow to 5 million within a short period of time. Although it costs 3 additional bits, it may be beneficial to declare cardinality as 5 million upfront. Only the next power of 2 matters, so such declaration would actually allow to handle growth up to about 8 million of users. There are other considerations involved in cardinality declarations as well.
An important example is Time (or Date). Multiple factors need to be taken into account: granularity of time measurement, data lifecycle (how long to keep the data and periodicity of updates), desired granularity in queries, etc. Fortunately, for Star Schema Benchmark, time setup is not very complex, but still requires careful handling.
Ways for Cascade to determine cardinality from metadata declarations:
cardinality is included in attribute declaration;
range is included in attribute declaration;
possible values are included in attribute declaration (trivial binding);
attribute has non-trivial bindings.
The first 3 cases are obvious; in the last case the user is basically instructing Cascade to scan the source to which the binding can be referring. If this source is a dimension table in a Data Warehouse, determining the cardinality and designing the encoder takes insignificant time, but if binding is to a fact table, it may be very expensive. So even a rough upper bound approximation of the cardinality would be beneficial. Examples of all four kinds of declarations can be found in the Star Schema Benchmark definitions.
Encoders - internal Cascade data objects
Internal Cascade data objects are encoders for attributes and relationships. There are two types of attribute encoders: dictionary based encoders (Master Tables) and transformation based encoders. Transformation based encoders encode values via certain expressions; Master Tables consult a dictionary (which is a data collection) for the encoded value. Similarly there are two types of relationship encoders: tabular (Dependency Tables and Equivalence Tables, which are data collections) and transformation based encoders. Relationships in Cascade are encoded if participating attributes are encoded. Encoders may be shared with other nodes in the system that run Query or Load services. They are persisted, so no need to rerun encoder creation unless there are updates to process. MT, DT and ET sources are available for querying but usually there is no need for the user to query them except for Master Data Management purposes. Of all these objects, only dictionaries are human readable, and they are stored separately from data for security purposes.
Attributes
The following kinds of attributes are distinguished:
regular categorical attributes. Examples: City, Country, Part, Supplier, etc. These attributes typically require Master Tables for encoding.
attribute aliases - attributes that essentially refer to another attribute. Example: Customer City attribute would refer to City. Constructs like this allow to introduce also Supplier City attribute referring to the same City, while disambiguating definitions and query formulations. Both Customer City and Supplier City would share encoders (Master Tables) with City.
ordered attributes - attributes that are ordered naturally or via a transformation. Examples: Year, Price, Age, Longitude, Latitude, etc. Attributes like this are used in queries with range filters. They are typically encoded via transformations rather than Master Tables.
composite attributes - attributes that consist of other attributes. Example: Date = (Day, Month, Year). A natural representation for a value of such attribute is a tuple of values, however they may have a different representation in the data, such as an integer (e.g. Julian day for Date). In the latter case, declaration of composite attribute must include binding expressions for assembling the attribute value from its component values and determining component values from the composite value. In SSB, for example, composite attribute YearMonthNum, for which a value looks like 199904, clearly consists of Year (1999) and MonthNum (04). Composite attribute and its components share appropriate bits in the composite key. The names of both the composite attribute and its components can be used in the queries. If bindings for components of a composite attribute are defined, there is no need to define the binding for the attribute itself.
Relationships between metadata elements
Logical and physical metadata elements (attributes and columns) can enter relationships which are important for analysis. The main ones are dependency relationships and equivalence relationships. Each relationship must have bindings to appropriate data in order for Cascade system to take advantage of it. An instance of a relationship is called a rule.
While attributes are global to the project, they enter into relationships within some context, hence rules must declared within the context of some source. The bindings for the rules must be to physical elements within that source.
Dependency rules
Dependency rules establish functional dependency between attributes, e.g. that Country is a function of City (each City has only one Country), or between groups of attributes ("star rules"). The independent variables (first argument) of the star rule are often called dimensions; they would need to be encoded. If they also serve as independent variables of simple dependency rules (such as dependency between City and Country), we say that dimension has an associated hierarchy, and the dependent variables (second arguments) in those rules are called levels of the hierarchy. Some BI products call them dimensions as well. To avoid confusion, Cascade deliberately stays away from this terminology.
Equivalence rules
Equivalence rules establish a bidirectional 1-to-1 dependency between elements, but in the definitions the order of variables matters, and semantically the following cases are distinguished in the equivalence A ~ B:
A is an attribute, B is attribute ("attribute equivalence"): two attributes, usually with different data types, are equivalent. Example: MonthNumber (1-12) and MonthName (Jan - Dec).
A is a column, B is a column ("join rule"): A is the foreign key and B is the primary key in another table; or any other pair of columns that share the same values. Example: FT.fk_customer and Customer.pk_customer.
A is a column, B is an attribute: A is a primary key, B is bound to a column in the same source; data types are usually different. Example: Customer.pk_customer and CustomerName.
A is an attribute, B is a column ("association rule"): used for disambiguation in a situation when two attributes are references to a single "common" attribute. Example: attributes Customer City and Supplier City both refer to attribute City which is bound to some column in the City dimension table. The fact table has foreign keys fk_customerCity and fk_supplierCity pointing to the same primary key City.pk_city. Association of Customer City with fk_customerCity and Supplier City with fk_supplierCity provides the necessary disambiguation.
Bindings
Bindings relate a variable, such as an attribute, to a way of obtaining its values, in a form of expression in terms of other variables, such as attributes or columns. Most often, expressions are as simple as just a column.
Binding of a relationship is a set of bindings for all involved variables. Routing data to or from the system is impossible until all bindings for the relevant attributes and relationships are defined. But at design time some attributes may remain unbound.
Like relationships, bindings are defined within a context of some source or sink.
How the metadata is defined
While work on Metadata Authoring GUI tool and on Cascade REPL shell is underway, metadata definitions (DDL), and data load instructions (DML) can be defined via simple shell scripts as well as via Java API. Some samples are provided below.
The business expert defines the logical elements: attributes and relationships. The data expert defines sources and joins. Both collaborate to establish bindings.
Internal data structure optimized for ad-hoc query performance is called data set. Depending on analysis of declared statistics, rules and bindings or on user instructions, Cascade can create and load data in one or two steps.
Here we describe a two step process. First, Cascade will create its internal data objects (encoders), then it would load the data (deploy the data set).
Creating internal data objects
Prior to creating internal data objects, Cascade will perform the following analysis:
verify that every attribute and relationship that needs to be encoded has a binding, trivial or non-trivial;
determine the right order of creation of different objects;
determine the queries against sources necessary to instantiate the objects;
create a single execution plan.
Data load
After executing the encoder creation plan and verifying that it completed successfully, Cascade will perform similar analysis and preparation for data set deployment:
verify that every relevant attribute has a binding;
determine the query necessary to load the data;
determine the right key composition method;
create initial load execution plan;
analyze user assigned partition topology and prepare local and remote parts of the load execution plan.
Partition topology is an important factor of internal data organization in Cascade. It prescribes how to distribute data across nodes in the cluster and how to partition it on each node. For SSB, the data is partitioned using global round-robin scheme which puts an almost equal number of records into each partition.
When all the pieces are in place, Cascade can execute the data load plan.
How to query data sets
The end user then deals with a logical view of data which can be queried via SQL using JDBC or ODBC interface. BIBM tool uses JDBC to submit query streams during the SSB tests.
SQL against data in a Cascade data set uses attributes instead of columns and context (star) instead of table. Other than that, it is a subset of standard SQL. There is no need to specify dimension joins in the query. Cascade does this automatically using the previously defined join rules and its internal data objects. During translation of logical SQL to the query execution plan, it may happen that query without joins would result in a plan with joins, and query with joins would result in a plan without joins.
SSB queries are formulated so that queries contain no joins. Queries in such form are easy to understand and easy to write for a business user or an interactive data exploration tool.